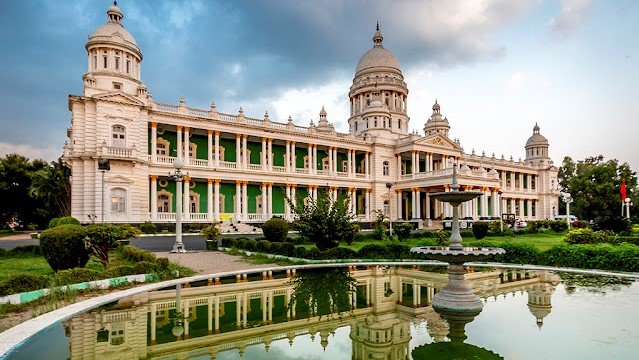 Tips to choose the best venue for your wedding
All decisions pertaining to your wedding day are important but some even more so as these choices will impact how your big day turns out to be! The most important decision is with regards to your wedding venue. It sets the tone of your wedding and therefore it is imperative to make a wise choice. This is the first and the most integral part of your wedding planning decisions and you should carefully consider the style you would like for your wedding, if it fits your budget etc. before finally signing a contract with the Venue.
Timeline – Fixing a venue for wedding will determine a lot of your other planning and so it should definitely be among the first things that you sort out. Most good venues get booked 12 to 18 months prior to the
Flexibility of dates – If you have a particular venue in mind, it will help to have more than one particular date in mind so that the chances of getting the venue of your dreams is greater. But it is not rare that the wedding venue is booked and then the date is finalized.
Number of venues – Some couples have only one event and hence can book only one venue for wedding, but the current trend includes a whole series of wedding celebrations like the Haldi, Mehndi, Sangeet, Wedding and Reception. There may be other events such as the bachelorette, the cocktail party etc. So, there may be the need to book many venues or book a venue where it would be possible to host all their events.
Location – You will want to be aware of your venue's accessibility. Can it be easily reached or is it way out of the way? Will directions be straightforward enough for out-of-town guests (who are unfamiliar with the area!) to make sense of? These things will have to be kept in mind before fixing on the venue.
Style – The style or the vision you have for your wedding should be a deciding factor for choosing a venue for wedding. If you have a classic setting in mind, a hotel/banquet hall/ballroom will make for a perfect venue. For a rustic setting, it would be good to consider an outdoor setting or at least a venue where a rustic set up will look good.
Capacity – The choice of venue will depend quite a bit on the number of guests expected. If the numbers are huge and the hall capacity is less, then it would not be possible to accommodate all the guests and it will be chaotic and crowded. At the same time, if a huge venue is chosen for a small number of guests, then the guest and the décor done will be lost in the big space.
Backup plan – Every venue should have a backup plan if something were to happen to it on the date of the event. It would be good to check out on that. For outdoor venues, it would be better to a venue which offers an alternate indoor option as well in case of rain.
All said and done, sometimes you can just visualize the whole of your event in front of your eyes at a certain venue, and your gut tells you it is good. And sometimes just the opposite happens and you have a feeling that things are not going to go as planned. Just listen to your gut, it may be the best thing to do sometimes!