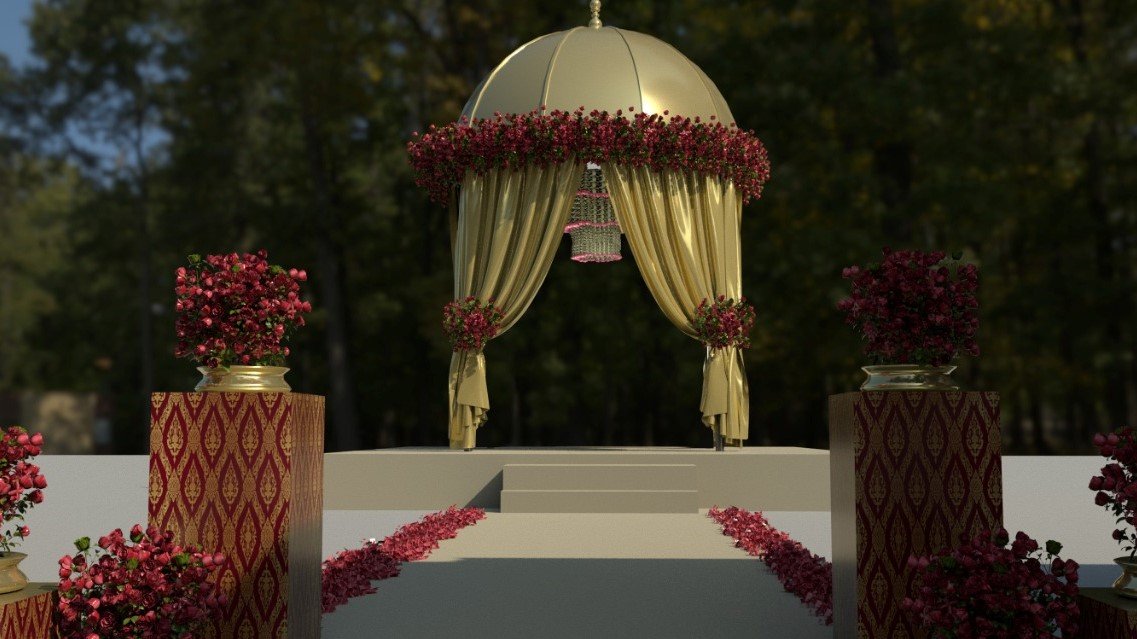 Contemporary Wedding Decor Trends
Weddings form the basis of civilized society irrespective of how modern and avant-garde we consider ourselves to be. The whole idea of two different people finding enough common grounds between each other, to want to spend their whole life together, itself is amazing. This union needs the very best celebration as it not only is responsible for the continuation of human race but also for providing the children who are the future of the race with a happy and secure home to grow up in.
Weddings have always been synonymous with celebrations. The striking of the Covid pandemic has made it imperative for the young to rethink everything including/ especially wedding celebration which has the couples returning to their core values. 2021 witnessed intimate weddings, which had just the few close relatives and friends being a part of it. 2022 is a reflection of the couple's values, where they dive deep into themselves and crafting their celebrations to reflect who they are, by including all their favorite things and people.
Current wedding trends are always evolving and this season is no different. From hosting small intimate weddings to non-traditional wedding parties we are seeing some major newest wedding trends on the horizon. Wedding decor plays a big part of pulling off the wedding that is desired since it will bring together the look and feel of their special day.
A colour palette plays a major part in wedding décor and more now than ever, brides and couples are crafting amazingly unique color combinations and themes to bring their wedding day to life. Be it the Evergreen Fog, for the feel of nostalgia or the Soft Blue for a hint of Romance or Dark colours for a feel of richness and grandeur or bright colours for a tropical feel. These colours seem to be reigning the décor scene along with the more traditional colours.
What is a wedding without flowers! This season has us looking at fresh flowers and dry twigs; accompaniment of dried flowers and a bounty of fresh greens, use of Indian traditional flowers in combination with western flowers and potted flowering plants being used in décor by couple who want to make a difference ecologically.
Décor elements that can be considered trending are metallic props and the best way to use metallic in décor is by using them as candlesticks for table centers, serve ware or table runners. Bold, trendy and unique arches are being used widely in entrances, photo booths, backdrops effectively. Beautiful lighting ideas will definitely remain in trend for a long time to come, in the form of curtain string lights, rain shower lights and neon lights. Acrylic and Fibre props is also gaining a lot of popularity due to the variety available on rental basis and the virtue of reusability.
New themes that have emerged this season certainly include the celestial theme which brings a piece of heaven to the wedding venue. A theme that exudes white and green minimalism has gained a lot of popularity along with the trend of hanging flowers from the top, be it the ceiling of the stage, the tables or the whole venue.
Trends come and trends go, but the one thing that never changes is that the décor should be practical and enhance the beauty of the venue and reflect the personality of the couple. It is a celebration of their big day and should be all that they want- No compromise on that!